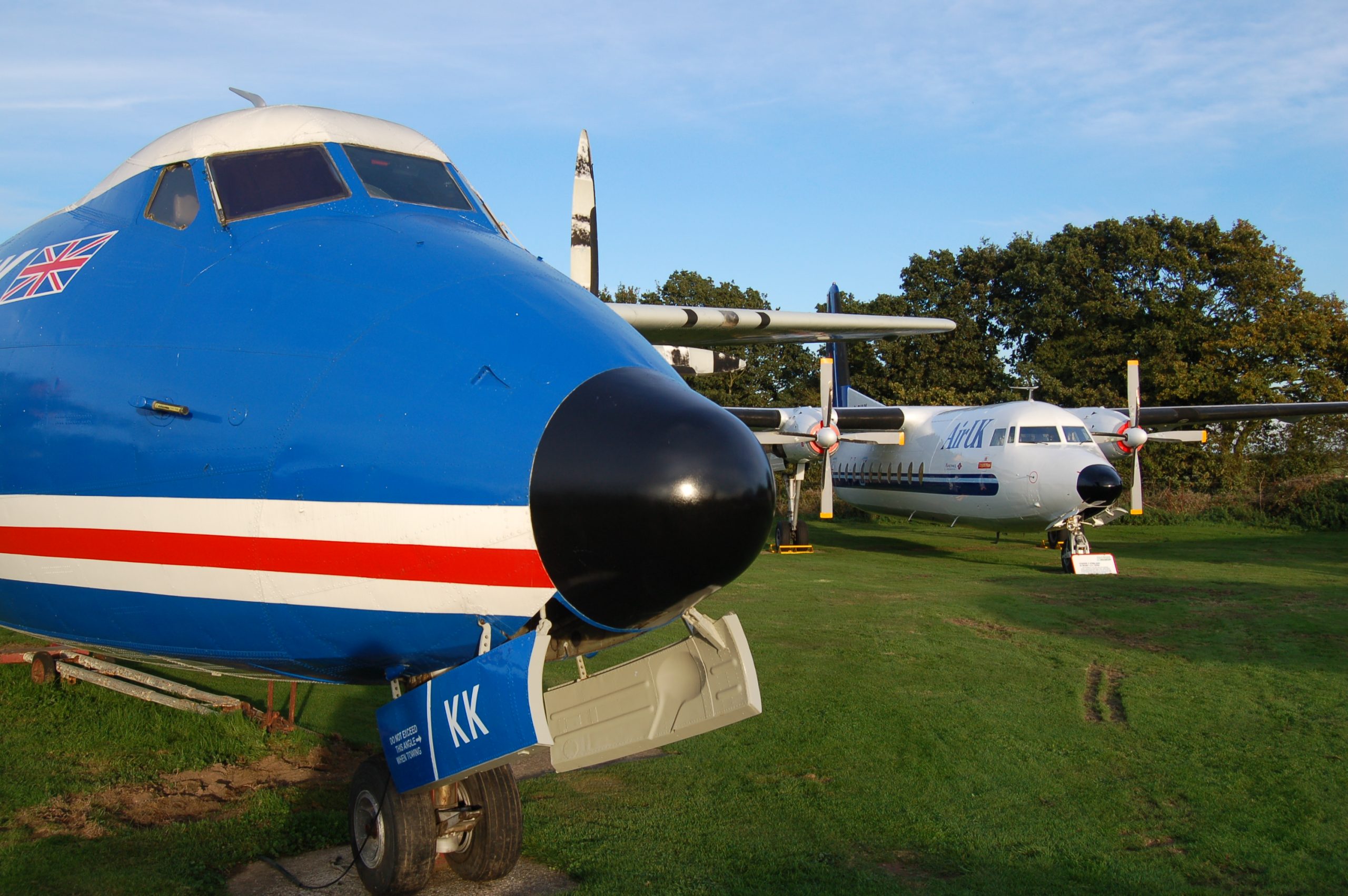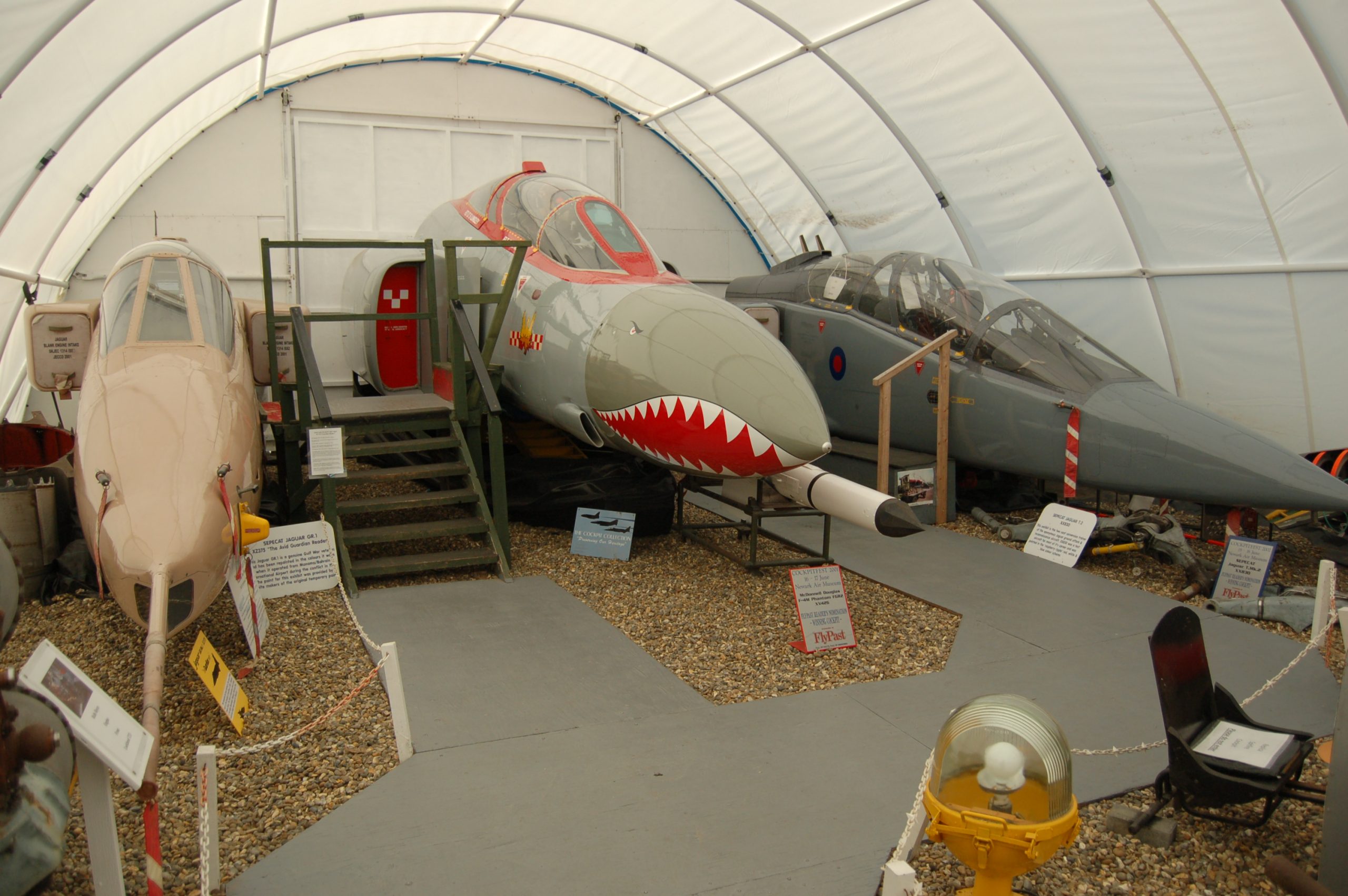 slide-1-test
Explore Norfolks rich aviation heritage.
slide-1-test
A diverse collection of aircraft and aircraft nose sections.
City Of Norwich Aviation Museum
Welcome to the City of Norwich Aviation Museum's website; home of Norfolk's Aviation Heritage for over forty years. With an outdoor space housing nearly 30 aircraft, cockpit sections and exhibits; we're certain you'll discover something new!
Indoors, explore the museums varied collection of smaller displays including it's Royal Air Force 100 Group Room and United States Army 8th Air Force Collection and why not relax and enjoy a freshly brewed coffee in our modern, air-conditioned tea room before embarking on a guided tour in one of three aircraft maintained by our dedicated team of volunteers. *
*Avro Vulcan Bomber, Hawker Siddeley Nimrod, Avro RJ85, Fokker Friendship F27, Handley Page Herald tours subject to volunteer availability.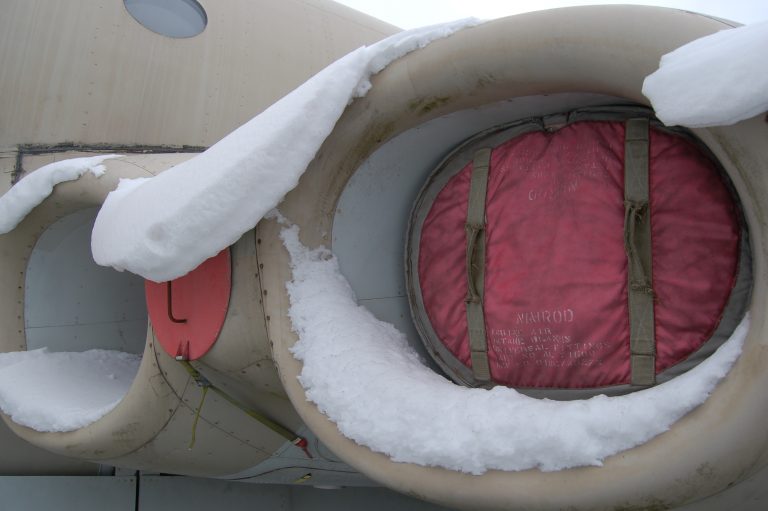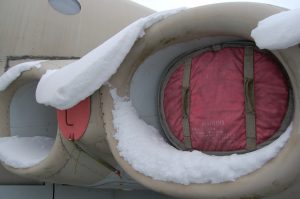 On the 10th of December 2023, Father Christmas is scheduled to land at the museum and welcome our visitors on board the unique 'Nimrod Grotto'. This year, Santa's little helpers
Read More »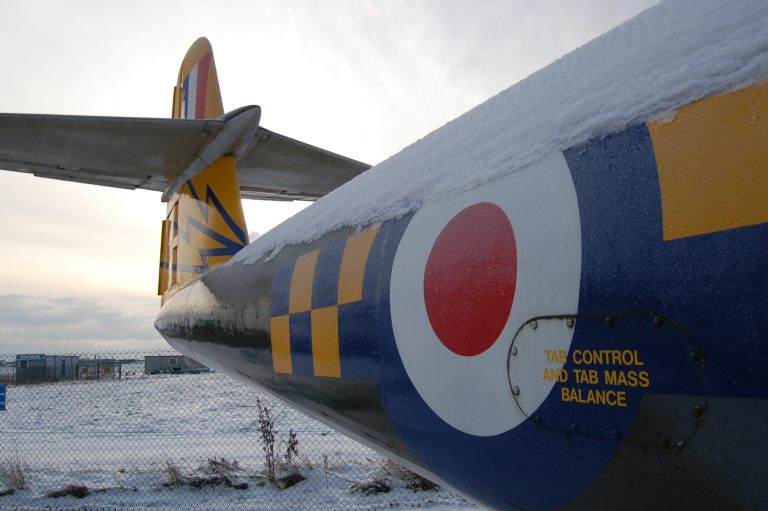 From the 1st November, the City of Norwich Aviation Museum will enter it's winter opening season. The museum will be open on Wednesdays, Fridays, Saturdays and Sundays during the following
Read More »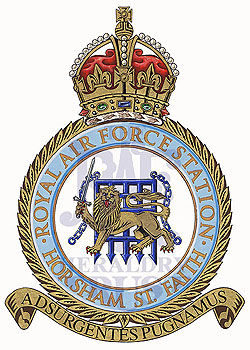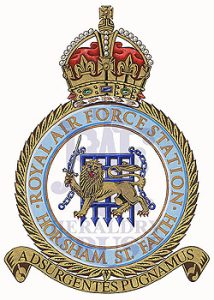 The Airfields of Britain Conservation Trust will be unveiling one of their Airfield Markers at the City of Norwich Aviation Museum, Horsham St Faith on Sunday 1 October 2023. We
Read More »
NCAM Small, very interesting museum, with a good selection of aircraft, including a Vulcan and a Nimrod that you can purchase a ticket for an optional tour of those aircraft.
A lovely way to spend the morning in Norwich. Lovely morning surrounded by aviation enthusiasts who maintain a fantastic museum with loads of interesting displays as well as aircraft. I took a guided tour of the Nimrod MR2 and the guide Trevor was fantastic, telling us loads of facts about the aircraft. I found it all really interesting and it was great to see the passion in which the information communicated.
Lovely Day made all the better for the wonderful staff. My Husband and I visited the museum yesterday whilst We are holidaying in Norfolk. He follows their Facebook page so was familiar with them. I rang Linda ahead of our trip who was very enthusiastic, not only about the museum of course, but with general guidance about things to do in the area. I must give a shout out to the lady on reception too (didn't get her name) who gave us a very warm and happy welcome when We arrived. We spent time browsing the museum as you would expect, but for us the highlight was John Allan's guided tours of 3 of the aircraft, the Nimrod, the RJ Whisper Jet, and the Vulcan. John is clearly someone who has a vast aviation knowledge which he is only too happy to share with customers. It made my Husband's day and he thoroughly enjoyed it. Many thanks for a lovely day to all the staff who are clearly very dedicated to the museum. Would absolutely recommend visiting, and definitely would suggest booking the tours on arrival so you don't miss out.
BEST VALUE IN NORFOLK Without doubt this is the best value in Norfolk. It's incredible to think that this amazing museum, with all its indoor displays and outdoor range of aircraft, was put together and is maintained purely by volunteers. My wife and I purchased one-year passes and never have we been more satisfied. The staff from those on the front desk, to those in the tea room and those on the tours, are so amazingly friendly and knowledgable. One lady in the tea room said she and her colleagues loved working there - and it certainly showed. We've since visited a further four times and will be going again this afternoon. There's always something new to see and to discover. The one caveat is that the car park is rather small and soon fills up.
oldiesontherun
2023-07-05
A great plac3 to visit and young children went free. A wonderful few hours here with 4 year olds. They loved every minute. Looking through the exhibits and going into an aircraft.
Great museum, could be a little more refined Me and my grandad had a great time looking over the planes and we spoke to some of the really nice and friendly volunteers that were really helpful and informative. Ive been before and always held the opinion that its a brilliant museum with only one thing wrong, some of the planes look absolutely dreadful. The fighter jets are great and could do with a bit of paint but a couple of the civilian planes at the back are rusty and held together with rope and tape, honestly could do with just scrapping them or trying to make some interesting display with their parts or something? The main interesting pieces are absolutely stunning and definitely worth visiting for, however just clearing up the bad condition stuff would definitely make it a 10/10. Great visit, im bound to come again to see the new displays
Great day out. The volunteers here are lovely and so knowledgeable. Had a super visit with friends. Everyone was so welcoming. Enjoyed a well earned cuppa in the cafe afterwards. Would recommend and we will be visiting again.
Amazing Experience Great and very interesting place. Was overjoyed to find out I was able to climb into the cockpit of the Vulcan Bomber, something I will always remember, only £3 extra to admission
Would you like to help?
City of Norwich Aviation Museum offers volunteers a diverse and exciting range of roles