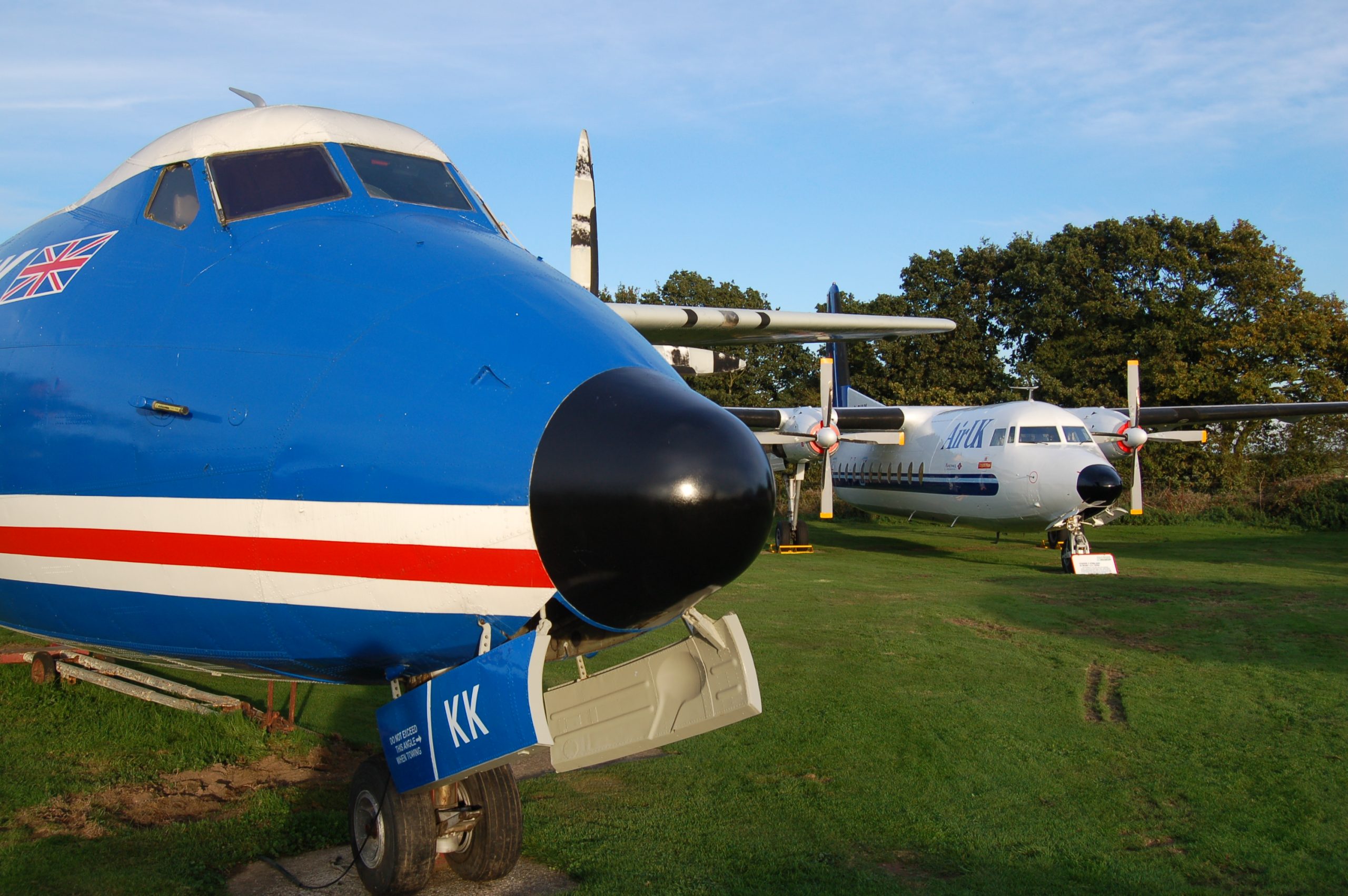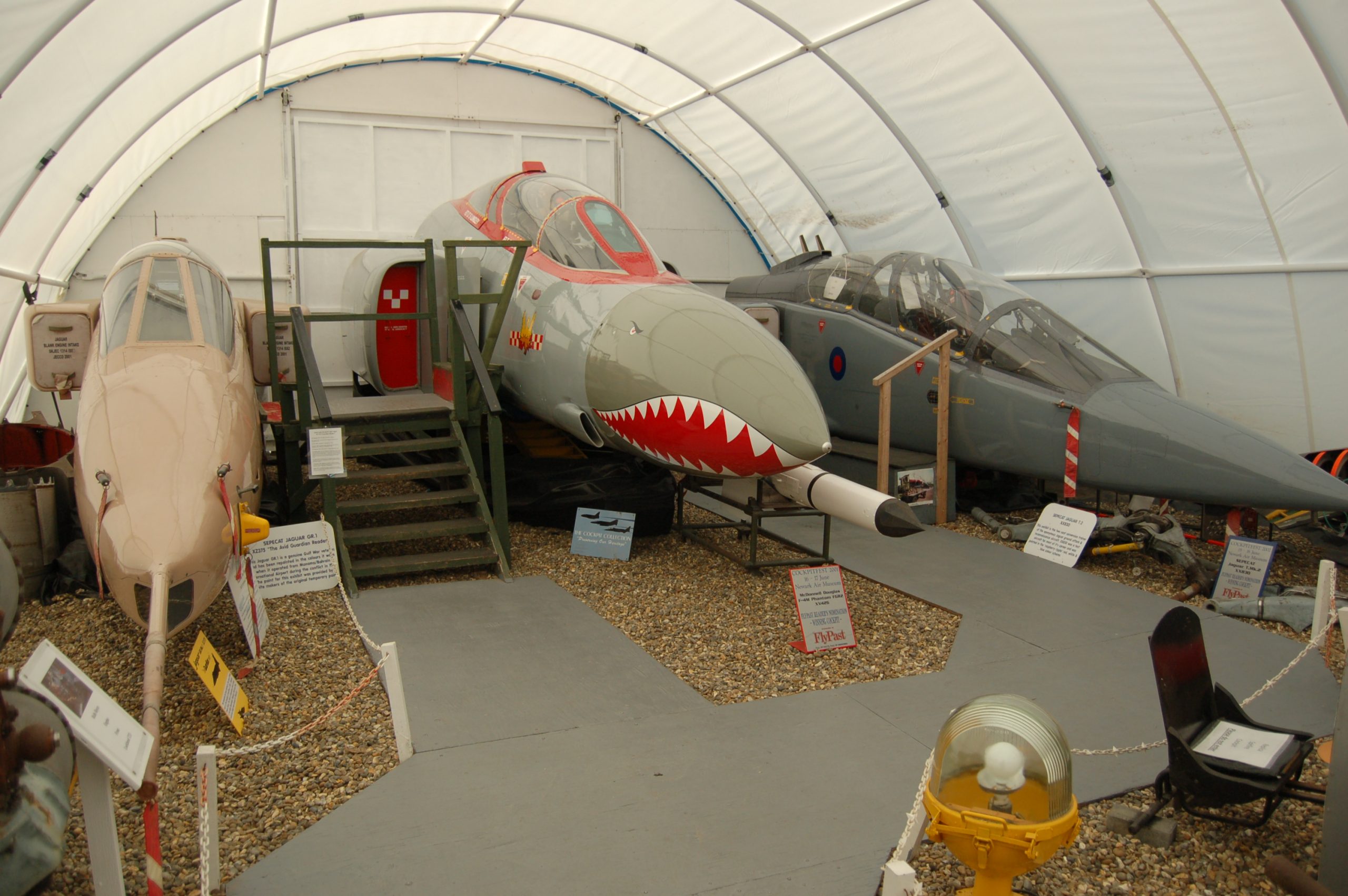 slide-1-test
Explore Norfolks rich aviation heritage.
slide-1-test
A diverse collection of aircraft and aircraft nose sections.
City Of Norwich Aviation Museum
Welcome to the City of Norwich Aviation Museum's website; home of Norfolk's Aviation Heritage for over forty years. With an outdoor space housing nearly 30 aircraft, cockpit sections and exhibits; we're certain you'll discover something new!
Indoors, explore the museums varied collection of smaller displays including it's Royal Air Force 100 Group Room and United States Army 8th Air Force Collection and why not relax and enjoy a freshly brewed coffee in our modern, air-conditioned tea room before embarking on a guided tour in one of three aircraft maintained by our dedicated team of volunteers. *
*Avro Vulcan Bomber, Hawker Siddeley Nimrod, Avro RJ85, Fokker Friendship F27, Handley Page Herald tours subject to volunteer availability.

Brilliant museum A must visit for fellow aviation "enthusiasts"!There is a wonderful display of aircraft here. Particularly liked the Vulcan and Lightning. Stunning.There are a few huts which contain information specific to different areas and these are well worth a visit.You will be there longer than you think. It really is a great and detailed museum.Also a cafe (very reasonably priced) and gift shop on site.

Norwich Aviation A must visit place, Staff were very helpful.Seeing the actual planes was lovely, even let us go into the cockpit.

Fantastic display! Loved the tour of the Hawker Siddeley Nimrod. Clyde, the tour guide was extremely knowledgeable and the history of the Versatile Nimrod is fascinating. They have s wonderfully cared for display of planes including a Vulcan on display outside and much more memorabilia indoors in beautifully collated displays. There is a shop and cafe, friendly helpful staff, if you like planes it's a must see!

francophileonthemove
2022-05-02
Fantastic! I was so thrilled to visit this lovely museum specifically to see the Air UK exhibits. All of the volunteers are charming and the coffee shop is super but a special thank you to curator Matt Taylor who came in specially to open up the Air UK aircraft for me. The main F27 exhibit is perfect and looks as though she's ready to take flight with 44 passengers to somewhere like Aberdeen or Jersey. She really is stunning! Thank you Matt and all of the volunteers for their commitment to the Air UK heritage. I salute you.

Great place to visit The volunteers at the museum were very welcoming and knowledgeable. I was told the story by Mike about how the museum received the English Electric Lightening in bits from a scrap yard in Portsmouth. He described how putting it back together was like doing a very large Airfix kit which took several years to complete.I can highly recommend visiting the museum that also has several indoor displays detailing aviation in Norfolk, and a superb Café that is able to provide gluten free food.

First visit to Norwich Aviation Museum Very enjoyable experience. Specifically visited to see the Vulcan Bomber and the RJ85. I was particularly interested in the RJ85 as I had been involved in the production of similar aircraft (BA146) at British Aerospace, Hatfield. I would like to express my thanks to the gentleman who permitted me access the cockpit and fuselage, which really made my day! Thanks to all concerned involved in the running of this excellent museum.Sharon Darragh.

Great local attraction It's volunteer-run, but they do a great job. The indoor displays are heavily focused on WWII flying, which isn't my interest, but I enjoyed some of the stories of individuals, particularly the Czech and Polish men who flew for the RAF. The outdoor aircraft displays are probably what most want to see. Consists of mainly 50s and 60s jet aircraft, some of which make for great pics. I particularly am interested civil aviation and hence very much enjoyed the Avro RJ-85 and the 2.5 Fokker F27s! Nice little shop with books, posters and models to buy. Good for both big and little kids. I easily spent 1.5 hours here.
Very nice museum Fantastic Museum with very helpful staff who know what they ate taking about and always willing to talk to people about the exhibits. Very nice tea shop.

Edward_O_Jones
2021-11-05
Great aviation museum - kids love it! (as did I) Interesting collection of aircraft and history of WWII and to date. Pleasant staff. Good price - £8 for adult £1 for kids.
Well worth a visit Interesting museumIt gives you the history of Norfolk's 1st & 2nd world war airfields.The collection of aircraft outside is worth the visit.You can book a tour of the Nimrod & Vulcan
Would you like to help?
City of Norwich Aviation Museum offers volunteers a diverse and exciting range of roles
During August the City of Norwich Aviation Museum will be open 7 days a week. Come and visit our museum for a great aviation
For the first week of our local schools holiday and to mark Norfolk Day, we are admitting all young people between the ages of
Our adverts published in the Norfolk & Suffolk Tourist Attractions (NSTA) Brochure 2022 and Britain at War Magazine are incorrect. They state the date