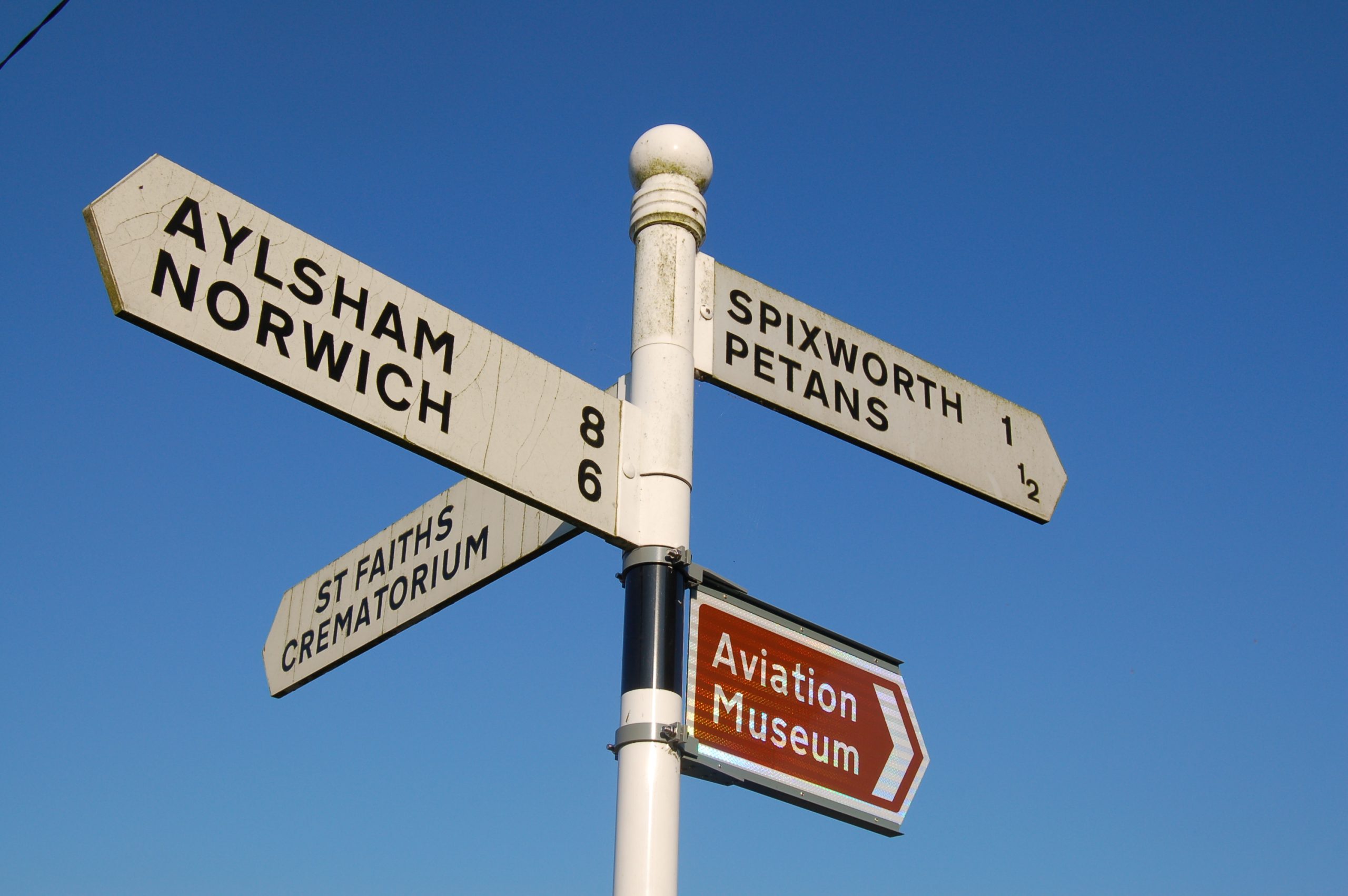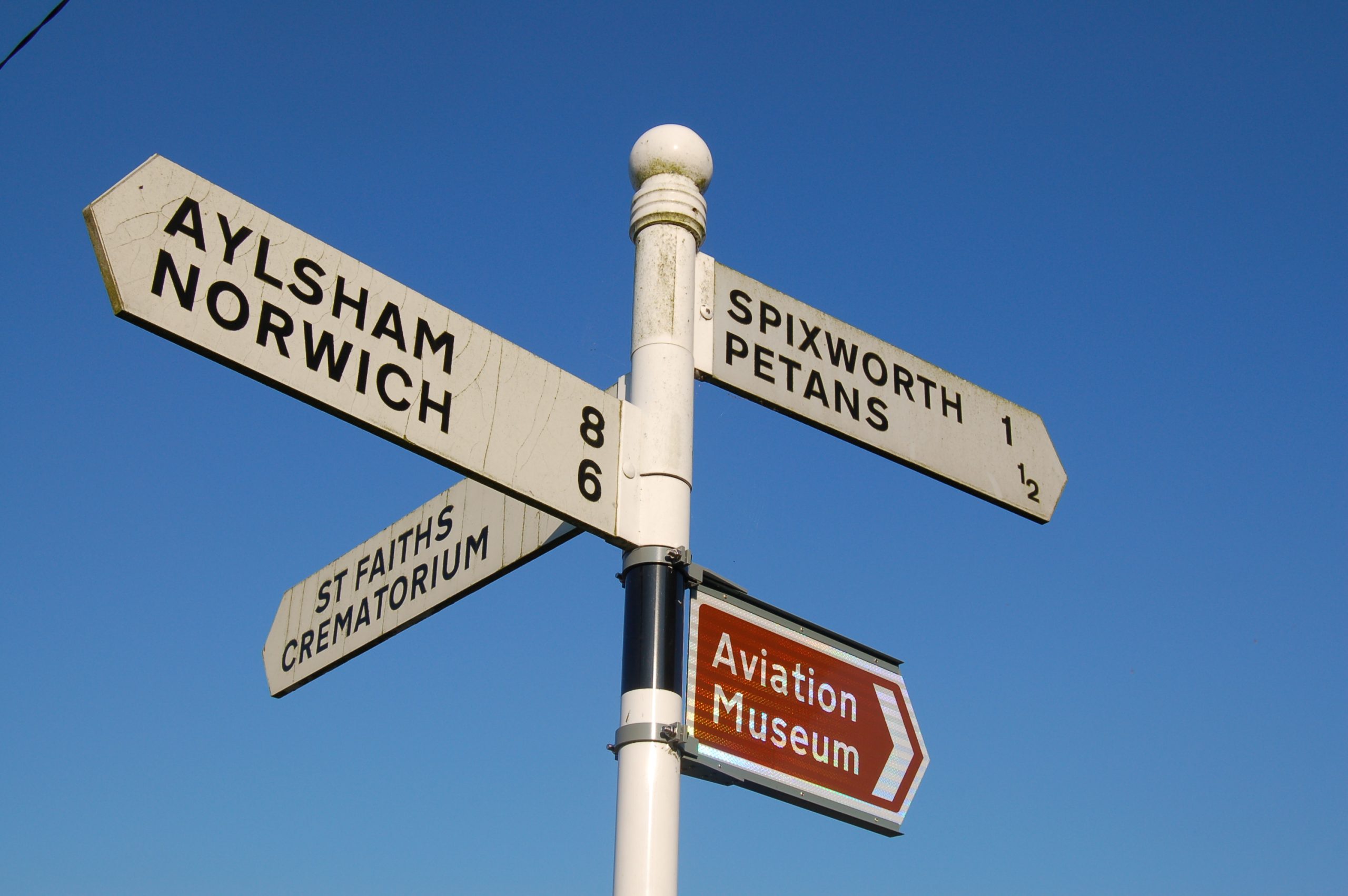 slide-1-test
Getting Here Plan Your Journey.
slide-1-test
Getting Here Plan Your Journey.
The City of Norwich Aviation Museum is situated alongside the Northern Distributor Road (NDR) and Norwich International Airport.
The museum is easily accessible via the village of Horsham St. Faith and only a twenty-minute drive from Norwich City Centre via the A140 (Cromer Road).
Our land once formed part of the US Army Air Force base and Royal Air Force Station at Horsham St. Faith. This subsequently became Norwich International Airport in 1968.
City of Norwich Aviation Museum, Old Norwich Road, Horsham St. Faith, Norwich , NR10 3JF
If our post code isn't precise enough for your satellite navigation equipment or map software, here is the longitude and latitude of the museum entrance. – 52°40´49¨N 1°16´37¨E – 52.68030833 1.276958333
WHAT3WORDS: ///action.hands.finest
The main access route to the museum via the A140 Norwich to Cromer road.
Follow the brown "Aviation Museum" tourist signs to Horsham St. Faith, turning right at the bus shelter, and right again into Old Norwich Road.
 The museum is at the end of that road.
Sanders Coaches services 43 & 44 run approximately every hour, seven days a week, from Castle Meadow in Norwich city centre. An accurate, up to date timetable can be viewed at sanderscoaches.com.
The bus stop is situated opposite the church in Horsham St Faith. From the stop, the museum is about a 3/4 mile walk, just follow the brown sign onto the Old Norwich Road. The museum will be at the end of this road.
Norwich railway station is served by regular trains from London Liverpool Street, with other connections nationwide.
There is a five minute walk from the station to the nearest Sanders Coaches bus stop in the city centre.
See the National Rail website at nationalrail.co.uk for further details.
There is no public transport between the airport and the museum.
Your only options will be a 2.5 to 3 mile walk or by taxi or private hire vehicle.